According to operational needs, the center has three groups consisting of "Research Development Section", "Project Planning Section", and "Administration Section". And the architecture is as follows: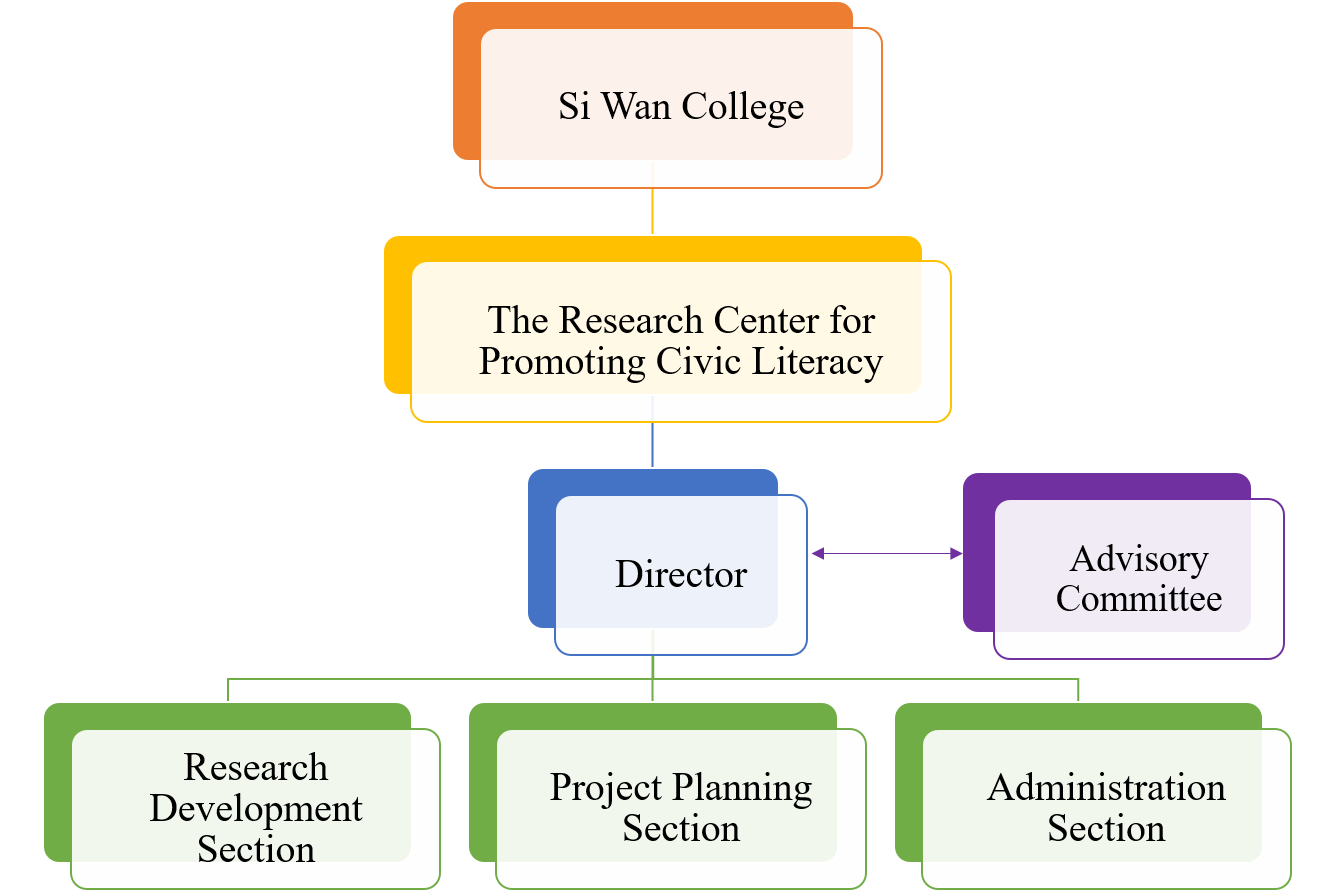 Research Development Section
1. The Development of the theoretical framework and practice of domestic and international civic literacy survey.
2. To promote cooperation with the international scientific communities in the civic literacy issues
3. The actual implementation, monitoring and evaluation of related projects and commissioned programs.
4. Participation in relevant domestic and international conferences, and providing government units policy recommendations.
Project Planning Section
1. To handle the research planning, design and survey in relevant areas.
2. To gather international civic literacy research and cases.
3. To promote the exchanges and cooperation of related developmental experience.
4. To Urge the government agencies and private companies to engaged in the thematic Research Projects and relevant implementation of programs in civic literacy surveys.
Administration Section
1. To handle and coordinate administrative affairs of the Center.
2. To maintain and update computer hardware and software and website of the center.
3. To handle international academic exchange activities.
4. To organize public forums seminars, workshops and other activities.
5. To handle the commissioned research and cooperation program
6. To plan the annual work plan.
7. To prepare an annual work report
8. To deal with the annual evaluation